SPECIAL PROJECTS FINANCE BUSINESS PARTNER
Posted on 13th June, 2019
Our client is a major employer in the Munster region and is a household name, internationally within its sector. The company now requires a Finance Business Par...

Continue > LinkedIn
HEAD OF ENGINEERING
Posted on 28th March, 2019
Based in the west of Ireland, our client is a highly innovative and successful subsidiary of a global food and beverage company.  We have been retained to manag...

Continue > LinkedIn
National Key Account Manager
Posted on 20th December, 2018
Our client is a specialist, indigenous FMCG company which sources and markets product categories for sales to the wholesale and wider retail sector in Ireland an...

Continue > LinkedIn
The Importance of Making The Right Choice
Posted on 18th September, 2017
What to consider when hiring an Executive Search firm.
The importance of making the 'right' appointment at Senior/Executive level is indicative of how...

Continue > LinkedIn
A Massive "Thank You" !
Posted on 1st September, 2017
I put pen to paper back in May and wrote about bank holiday weekends.  I described how I would be spending the next one – June – doing a 4-day cycl...

Continue > LinkedIn
A Few Thoughts for New College Entrants…..
Posted on 21st August, 2017
CAO time is the time of the year that many teenagers wonder about their destiny in the working world.  For anyone who wonders if third-​level is an extension...

Continue > LinkedIn
Are All Bank Holiday Weekends The Same?
Posted on 10th May, 2017
Sometimes a hobby is about one's own time and space – and often it can take a lot of time to stay on a journey to perfection – if that's what you want.
Continue > LinkedIn
Celebrating 30 Years in Business
Posted on 12th September, 2014
As a business entity, Harty Search & Selection is operating 30 years this month and it hasn't reached this milestone without changing periodically. So this...

Continue > LinkedIn
"Well, I Wouldn't Start From Here …"
Posted on 12th September, 2014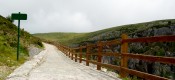 The sad passing recently of Albert Reynolds prompted many to comment on his life and his beginnings in Rooskey, working with CIE and making his money in dance ha...

Continue > LinkedIn
Milk… Not Just For Bones and Teeth
Posted on 3rd September, 2014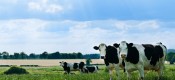 The grass is always greener on the other side, or so the saying goes, but soon "the other side" will be reached in April 2015 when milk quota restrictions wi...

Continue > LinkedIn